Enhance Your Car's Appearance with Carbon Fiber Vinyl Wraps
In recent years, carbon fiber vinyl wraps have gained immense popularity among car enthusiasts. Offering a sleek and modern aesthetic, carbon fiber wraps can transform the look of any vehicle. Whether you're looking to add a touch of elegance or stand out from the crowd, carbon fiber vinyl wraps are an excellent choice. In this blog post, we will explore the benefits of carbon fiber wraps and how they can enhance your car's appearance.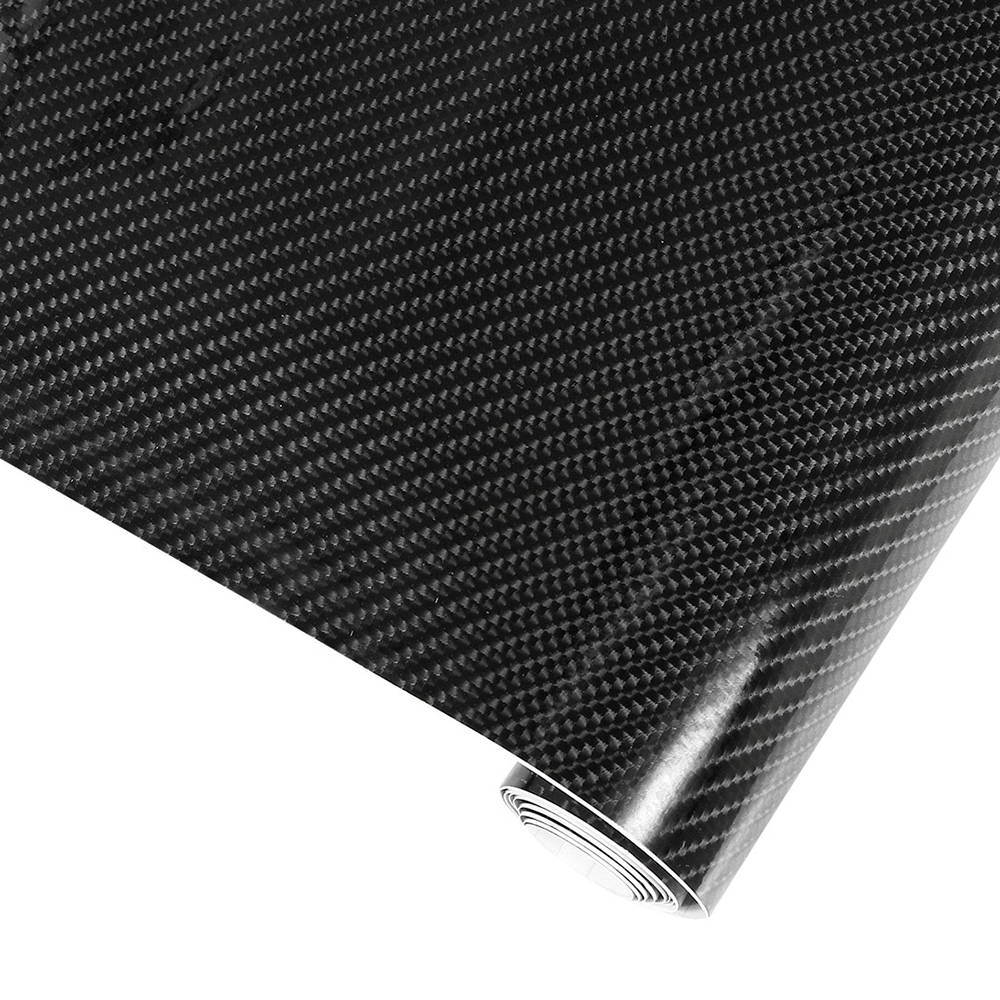 Best Carbon Fiber Car Wraps
1. The Advantages of Carbon Fiber Vinyl Wraps:
Carbon fiber vinyl wraps provide numerous advantages over traditional paint jobs. Here are a few key benefits:
a) Cost-effective: Compared to a professional paint job, carbon fiber wraps are a more affordable option, making it a popular choice among car enthusiasts on a budget.
b) Protection: Carbon fiber wraps act as a protective layer, shielding your vehicle's original paint from scratches, UV rays, and other environmental damages.
c) Customizability: With carbon fiber wraps, you have endless customization possibilities. You can choose from a wide range of colors, patterns, and finishes to suit your personal style.
2. Carbon Fiber Car Wrap Options:
When it comes to carbon fiber car wraps, there are various options available. Let's explore them:
a) Full Wrap: A full wrap covers the entire vehicle, offering a seamless and uniform look. It provides maximum protection and allows for complete customization.
b) Partial Wrap: If you prefer a more subtle look, a partial wrap is an ideal option. It covers specific areas of the car, such as the hood, roof, or side panels, providing an accentuated carbon fiber effect.
c) Interior Wraps: Carbon fiber wraps aren't just limited to the exterior of your car. You can also use them to enhance the interior, adding a touch of luxury and sophistication.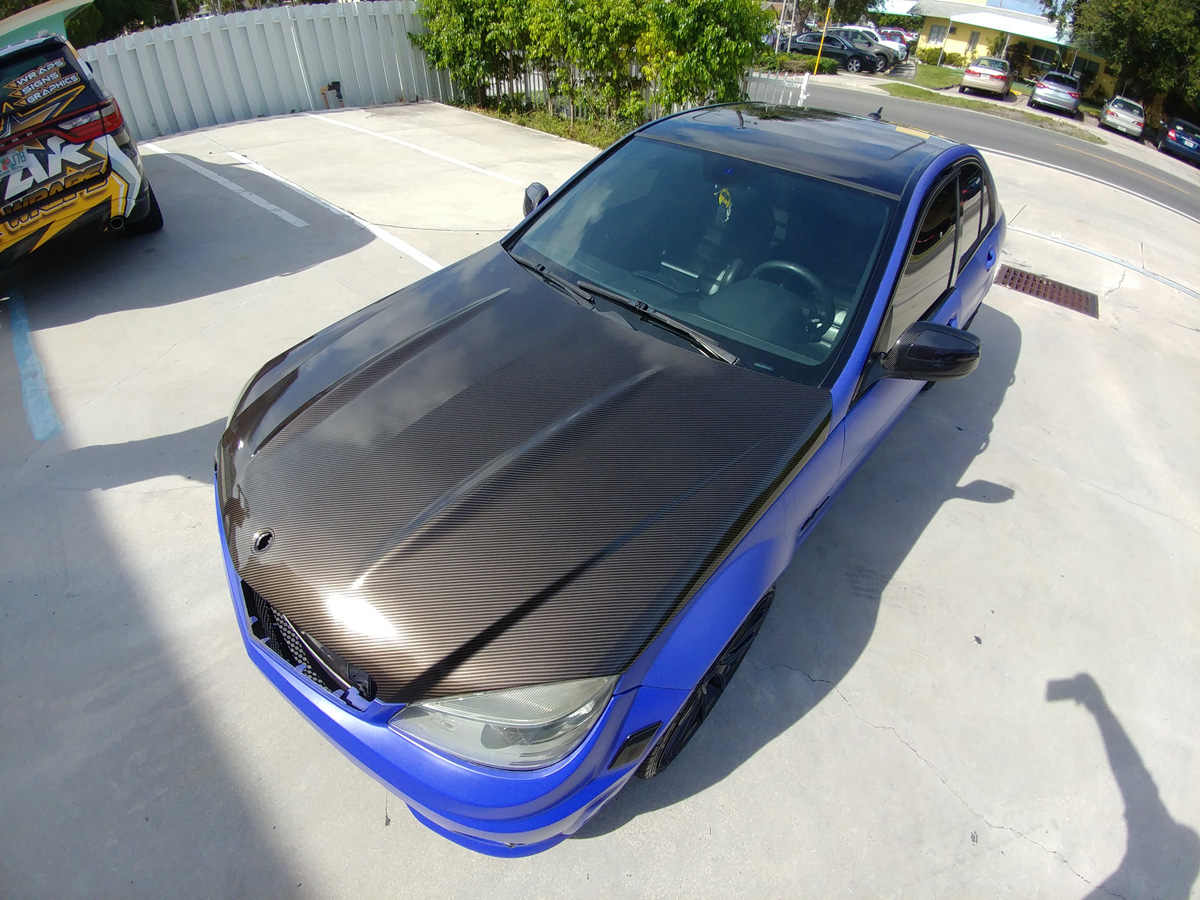 3. Installing Carbon Fiber Vinyl Wraps:
While carbon fiber wraps can be applied by professionals, some enthusiasts choose to install them themselves. Here are a few key steps involved in the installation process:
a) Surface Preparation: Before applying the wrap, the car's surface needs to be thoroughly cleaned and free from any dirt, wax, or grease.
b) Wrapping Technique: The vinyl wraps is carefully applied, ensuring it's stretched and adhered smoothly to create a seamless finish.
c) Trimming and Finishing: Excess material is trimmed, and the wrap is trimmed around edges and curves to achieve a flawless appearance.
4. Maintenance and Durability:
To ensure the longevity of your carbon fiber vinyl wrap, proper maintenance is essential. Here are some tips to keep in mind:
a) Regular Cleaning: Clean the wrap regularly using a mild car wash solution and a soft cloth. Avoid using abrasive materials or harsh chemicals that could damage the wrap.
b) Avoid Excessive Heat: Parking your car under direct sunlight for extended periods can cause the wrap to fade or lose its adhesive properties. Whenever possible, park in shaded areas or use a car cover.
c) Professional Removal: If you wish to remove the carbon fiber wrap, it's recommended to seek professional assistance to prevent any damage to the underlying paintwork.
By opting for a carbon fiber vinyl wrap, you can transform your car's appearance, providing a sleek and modern touch. With their cost-effectiveness, customizability, and protective properties, carbon fiber wraps are an excellent choice for car enthusiasts. Ensure proper installation and maintenance, and your car will turn heads wherever you go. So, why wait? Elevate your car's style with carbon fiber vinyl wraps today!