We Offer Your Car with Gloss Metallic Bronze Vinyl Wraps Online
Bronze Vinyl Wrap provides a cost-effective solution for car enthusiasts who want to give their vehicles a stunning makeover. Whether you're looking to enhance your ride's appearance or protect its original paint, this guide will unveil the benefits of Bronze Car Wraps and Gloss Metallic Bronze Vinyl Wrap. Discover why these options are gaining popularity among car enthusiasts worldwide.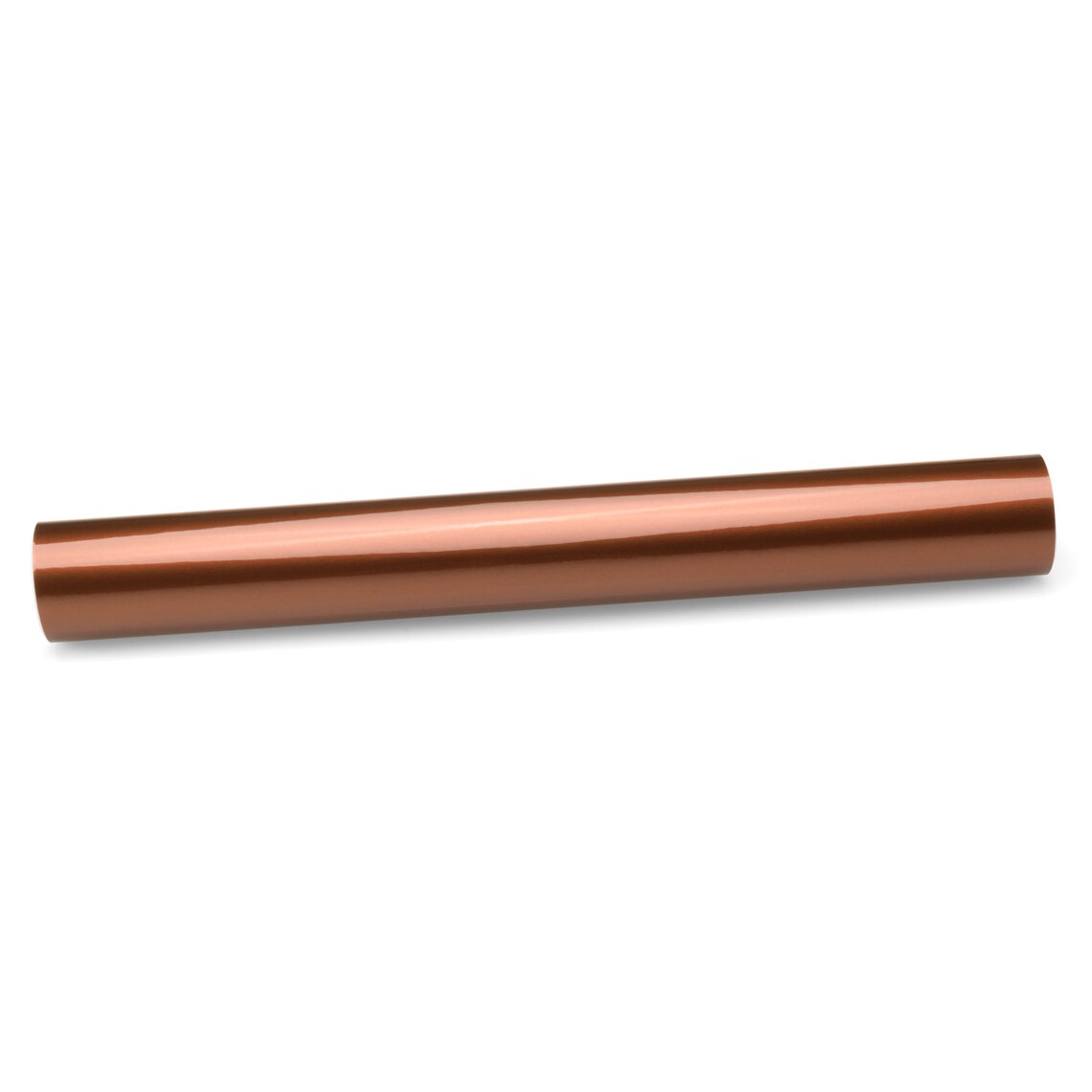 Gloss Metallic Bronze Vinyl Wrap For Sale
Benefits of Bronze Vinyl Wrap:
1. Enhanced Appearance: Bronze Car Wraps offer a unique and eye-catching alternative to traditional paint jobs. The metallic finish adds depth and sophistication to your vehicle's exterior.
2. Cost-Effective: Compared to a complete repaint, Bronze Vinyl Wraps are considerably more affordable. This option allows you to achieve a high-end look without breaking the bank.
3. Versatility: With a wide range of shades and finishes available, Bronze Car Metallic Vinyl Wraps offer endless customization options. Whether you prefer a glossy or matte look, there's a vinyl wrap that suits your style.
4. Protection: Gloss Metallic Bronze Vinyl Wrap not only enhances your car's appearance but also acts as a protective layer. It shields the original paint from road debris, UV rays, and minor scratches, preserving the vehicle's resale value.
5. Easy Maintenance: One of the significant advantages of Bronze Vinyl Wrap is its low maintenance requirements. Cleaning and caring for your wrapped car is a breeze, requiring only mild soap and water. Plus, vinyl wraps are resistant to most chemicals and detergents.
Choosing the Right Bronze Vinyl Wrap: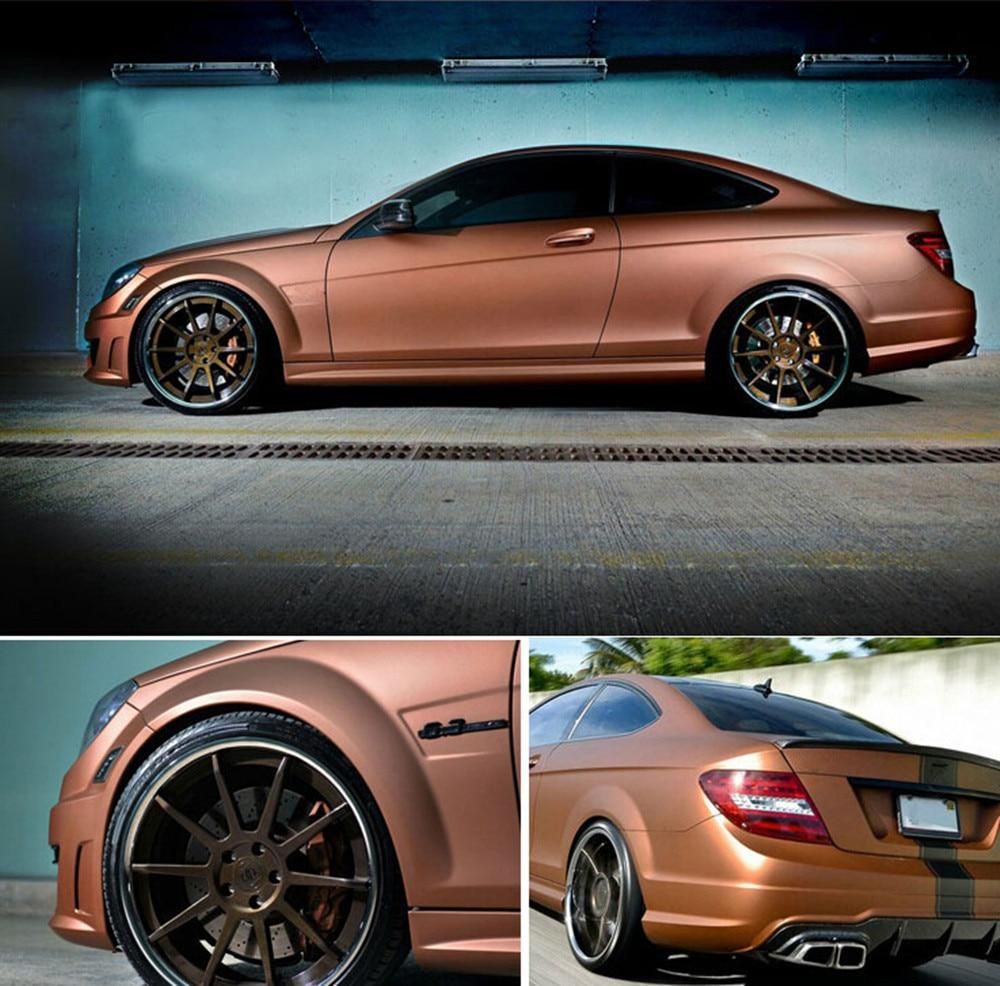 1. Quality: Ensure that you opt for high-quality Bronze Car Wraps from reputable suppliers or manufacturers. The wrap should be durable, long-lasting, and resistant to fading or peeling.
2. Installation: Professional installation is crucial to achieving a flawless finish. Trusted car wrapping specialists have the expertise and skills to properly apply the Bronze Vinyl Wrap, leaving no bubbles or imperfections.
3. Warranty: Look for Bronze Vinyl Wrap options that come with a warranty. This will provide you with peace of mind, knowing that you are protected against any manufacturing defects.
Maintenance Tips for Bronze Vinyl Wraps:
1. Regular Cleaning: To maintain the pristine appearance of your Gloss Metallic Bronze Vinyl Wrap, clean it regularly using a mild soap and water solution. Avoid using abrasive cleaners or scrubbing brushes as they may damage the wrap.
2. Proper Drying: After washing, ensure the wrap is thoroughly dried using a microfiber cloth or a gentle blower. This will prevent water spots or streaks.
3. Avoid Harsh Conditions: Protect your wrapped car from extreme weather conditions, such as prolonged exposure to direct sunlight or heavy rain. If possible, park in shaded areas or use a car cover.
Bronze Vinyl Wrap and Car Wraps offer a cost-effective and versatile way to transform your vehicle's appearance. Whether you choose a Gloss Metallic Bronze Vinyl Wrap for an elegant finish or a custom shade for a unique look, these options provide excellent protection while enhancing your car's overall aesthetic. Choose quality products and professional installation to ensure a long-lasting and visually appealing result. Enjoy the benefits of Bronze Vinyl Wrap and turn heads wherever you go.