Why Hexis Vinyl Wraps are the Ultimate Choice for Car Customization
In the world of car customization, Hexis Vinyl Wraps have gained immense popularity due to their exceptional quality and unparalleled performance. With Hexis Vinyl Wraps, you can transform your vehicle's appearance, protect its original paint, and enhance its overall aesthetic appeal. This blog post will delve into the benefits and features of Hexis Vinyl Wraps, making it clear why they are the ultimate choice for car enthusiasts.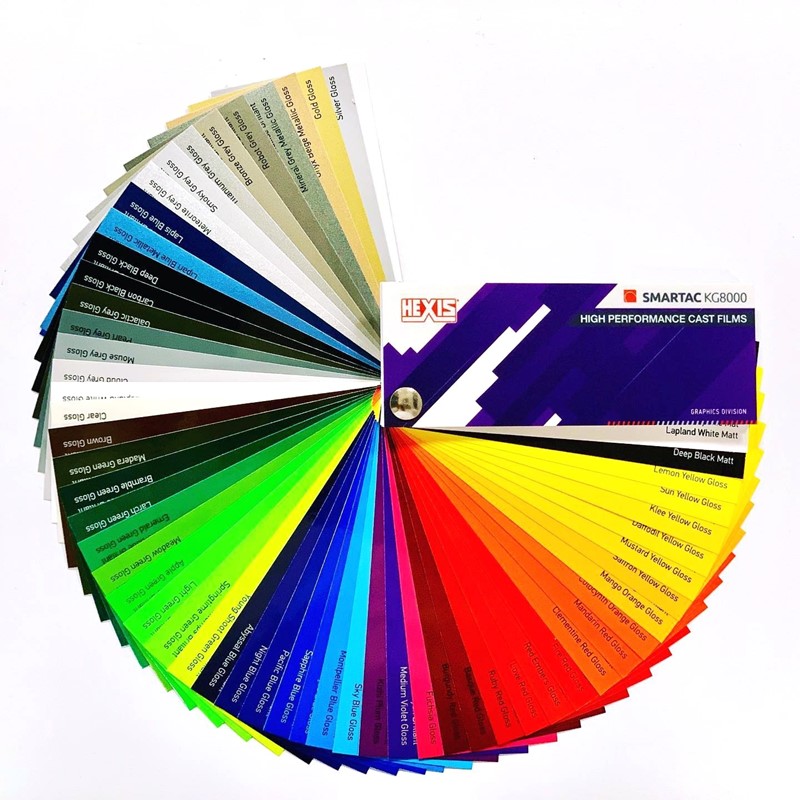 Best Hexis Vehicle Vinyl Wraps
1. Hexis Vinyl Wraps: Unmatched Quality and Durability.
Hexis Vinyl Wraps are crafted with utmost precision using premium quality materials. The company's commitment to excellence ensures that every wrap is strong, durable, and able to withstand various weather conditions. These wraps are resistant to fading, cracking, and peeling, allowing your car to maintain its flawless finish for years to come.
2. Easy Installation and Removal.
Hexis Vinyl Wraps feature an innovative adhesive technology that simplifies the installation process. Their air release channels enable bubble-free application, ensuring a smooth and seamless finish. Moreover, if you ever decide to remove the wrap, it can be done effortlessly, without leaving any residue or damaging the underlying paintwork.
3. Versatile Range of Designs and Finishes.
Hexis offers a wide selection of vinyl wraps, allowing car enthusiasts to unleash their creativity and personalize their vehicles according to their unique style. From glossy to matte finishes, metallic colors to vibrant patterns, there are endless possibilities to express individuality through Hexis Wraps. Whether you prefer a sleek and sophisticated look or a bold and vibrant statement, Hexis has the perfect wrap for every taste.
4. Protects the Original Paintwork.
Hexis Vinyl Wraps not only enhance the aesthetics of your vehicle but also protect its original paint job. These Car Wraps act as a barrier against UV rays, stone chips, scratches, and other natural elements that can damage the car's exterior. By applying Hexis Wraps, you ensure that your car remains in pristine condition while preserving its resale value.
5. Cost-Effective Solution.
Compared to traditional paint jobs, Hexis Vinyl Wraps offer a cost-effective solution for car customization. The expense of custom painting is significantly higher, and it usually requires an extended period of time for completion. On the other hand, Hexis Wraps can be applied relatively quickly and can easily be removed or replaced in case of damage or change in style preference.
6. Highly Resistant and Low Maintenance.
Hexis Vinyl Wraps are designed to be resistant to scratches, chemicals, and daily wear and tear. They require minimal maintenance, with simple cleaning and occasional waxing being sufficient to keep them looking brand new. This durability and low maintenance characteristic make Hexis Wraps a convenient choice for car owners who want their vehicles to look pristine with minimal effort.
Hexis Vinyl Wraps offer a superior solution for car customization, providing excellent quality, durability, and a vast range of design options. Whether you're looking to protect your car's original paint or transform its appearance, Hexis Wraps are the ultimate choice for car enthusiasts. Embrace their innovative technology and unleash your creativity to make your vehicle truly stand out on the road. Choose Hexis Vinyl Wraps today and experience the difference in style, protection, and longevity.