Hot Sale Car Wraps - Premium Metallic Gloss Copper Vinyl Wrap for car
When it comes to transforming the appearance of your car, nothing beats the versatility and beauty of a copper vinyl wrap. Copper car wraps provide a metallic sheen that elevates your vehicle's aesthetic appeal to new heights. In this blog post, we will explore the advantages and benefits of copper vinyl wraps, and why they are an excellent choice for car enthusiasts.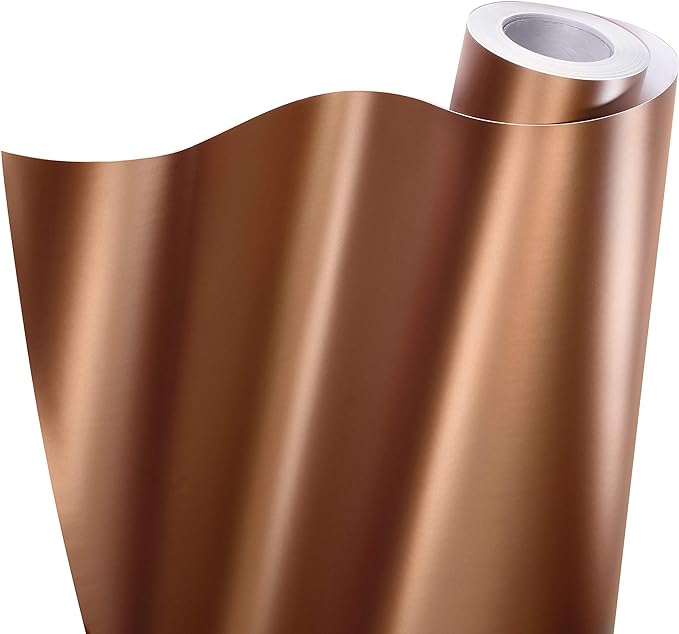 Gloss Metallic Copper Vinyl Wrap for car
1. Unmatched Durability:
Copper vinyl wraps are manufactured using high-quality materials, ensuring long-lasting durability. They are designed to withstand various weather conditions and protect your car's original paint from scratches, fading, and other damages. Whether you are cruising under the scorching sun or driving through heavy rain, a copper car wrap will maintain its vibrant color and glossy finish.
2. Eye-Catching Design:
The metallic copper finish of a vinyl wrap adds a touch of sophistication and uniqueness to your vehicle. It instantly enhances its overall appearance and makes it stand out from the crowd. Whether you drive a sports car, luxury sedan, or SUV, a copper car gloss vinyl wrap will give your ride a subtle and elegant aesthetic that turns heads wherever you go.
3. Versatile Application:
Copper vinyl wraps can be applied on various parts of your car, including the body, hood, roof, mirrors, and more. This versatility allows you to customize and personalize your vehicle according to your preferences. You can create a sleek two-tone design or go for an all-over copper wrap for a more daring look. The possibilities are endless, and with the help of professional installers, you can achieve a seamless and flawless finish.
4. Cost-Effective Solution:
Compared to traditional paint jobs, copper car wraps offer a cost-effective alternative for changing your vehicle's appearance. A complete paint job can be a time-consuming and expensive process, whereas a vinyl wrap installation is quicker and more affordable. Additionally, if you ever decide to revert to your car's original color, vinyl wraps can be easily removed without damaging the underlying paint.
5. Protection for Your Investment:
Besides enhancing aesthetics, copper vinyl wraps act as a protective layer for your car's original paint. It shields the surface from harmful UV rays, dirt, scratches, and minor dings, preserving the resale value of your vehicle. By applying a copper car wrap, you can maintain the pristine condition of your car and keep it looking brand new for years to come.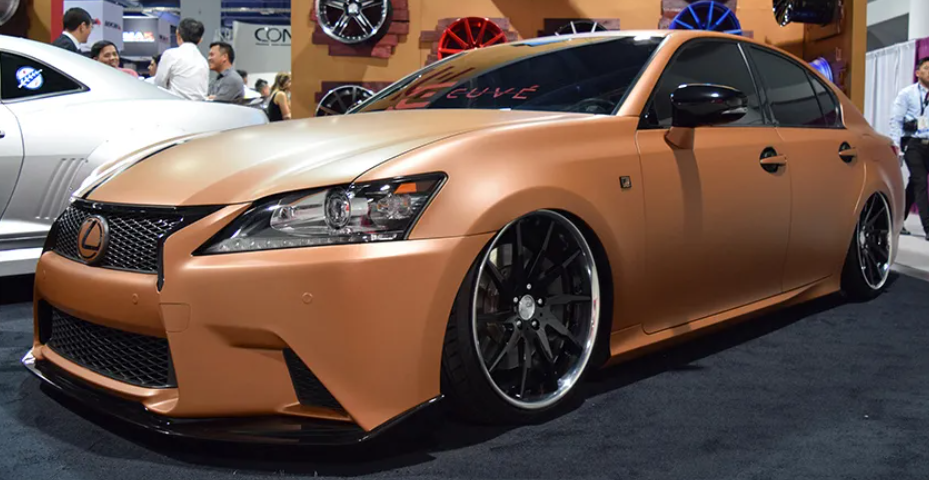 Copper vinyl wraps provide a stunning, eye-catching finish that sets your car apart from the rest. With exceptional durability, versatile application options, and cost-effectiveness, you can transform your vehicle's appearance while protecting it at the same time. If you're looking to elevate your ride's aesthetic appeal, consider a copper car wraps – a wise investment that guarantees long-lasting beauty and admiration on the road.