High Gloss Metallic vinyl wrap - Metallic Green Vehicle Wrap For Sale
In today's environmentally conscious world, the popularity of green car wraps, especially gloss metallic green wraps, is growing rapidly. These wraps not only enhance the aesthetics of vehicles but also contribute towards a greener planet. In this blog post, we will explore the benefits and applications of green vinyl wraps, green car wraps, and gloss metallic green wraps.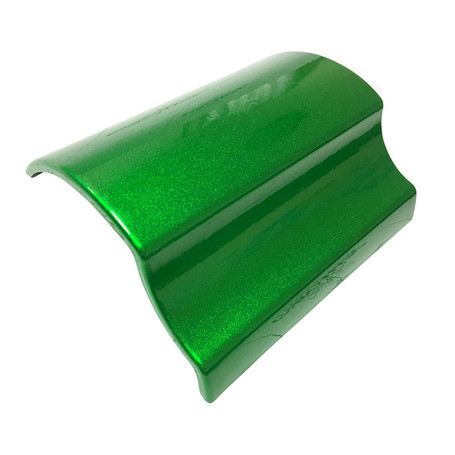 Gloss Metallic Green Vehicle Wrap For Sale
1. Enhancing Vehicle Aesthetics with Green Vinyl Wrap:
Green vinyl wraps provide a unique and vibrant look to vehicles, making them stand out from the crowd. The glossy finish of metallic green wraps adds a touch of elegance and sophistication to any car. Whether it's for personal use or promotional purposes, green vinyl wraps are an excellent choice for those seeking a visually appealing vehicle.
2. Eco-Friendliness of Green Car Wraps:
By opting for green car wraps, vehicle owners can demonstrate their commitment to sustainability. These wraps are made from eco-friendly vinyl materials, which are both durable and recyclable. By reducing the need for painting or repainting, green car wraps also minimize the release of harmful volatile organic compounds (VOCs) into the atmosphere, contributing to a cleaner and greener environment.
3. Protecting Your Vehicle with Gloss Metallic Green Wraps:
Apart from adding style, gloss metallic green wraps provide an added layer of protection to vehicles. These wraps shield the original paint from scratches, road debris, and UV rays, preserving the vehicle's resale value. Gloss metallic green wraps are also removable without causing damage to the vehicle's surface, allowing for easy customization and protection.
4. Applications of Green Vinyl Wraps:
Green vinyl wraps are versatile and can be used in various applications. Apart from personal vehicles, they are commonly used in corporate branding, commercial fleet signage, and promotions. Businesses can capitalize on the attention-grabbing nature of green car wraps to attract potential customers and promote their eco-friendly initiatives.
As the demand for eco-friendly alternatives continues to rise, green vinyl wraps, including Green Car Wrap and gloss metallic green wraps, have emerged as an attractive option for vehicle owners. These wraps not only enhance the aesthetics of vehicles but also make a positive impact on the environment. By choosing green vinyl wraps, individuals and businesses can showcase their commitment to sustainability while enjoying the benefits of durability, protection, and eye-catching designs. Embrace the eco-friendly trend and make a statement with green vinyl wraps for your vehicle today.