Unleash Your Car's Personality with an Gloss Metallic Orange Vinyl Wraps
Are you tired of your car blending into a sea of monotonous colors on the road? It's time to make a bold statement that sets you apart from the crowd. A vibrant orange vinyl wrap is the perfect solution to inject some personality into your vehicle's appearance. In this blog post, we will explore the wonders of an orange vinyl wrap, its benefits, and why it has become increasingly popular among car enthusiasts. Discover how this glossy metallic orange wrap can transform your ride from ordinary to extraordinary.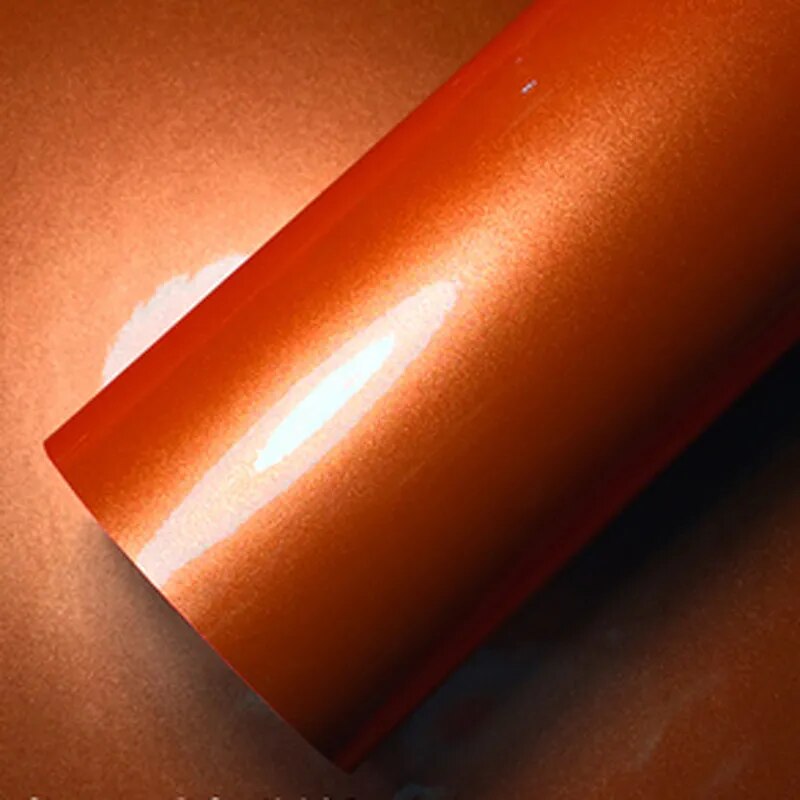 Gloss Metallic Orange Vinyl Wrap For Sale
Stand out with an Orange Vinyl Wrap:
If a standard paint job doesn't excite you, an orange vinyl wrap provides an opportunity for unparalleled creativity. With a wide range of shades and finishes available, you can customize your car to reflect your unique style. From a subtle matte finish to an attention-grabbing gloss metallic orange wrap, the possibilities are endless. This versatility allows you to showcase your creativity while ensuring your car remains protected from the elements.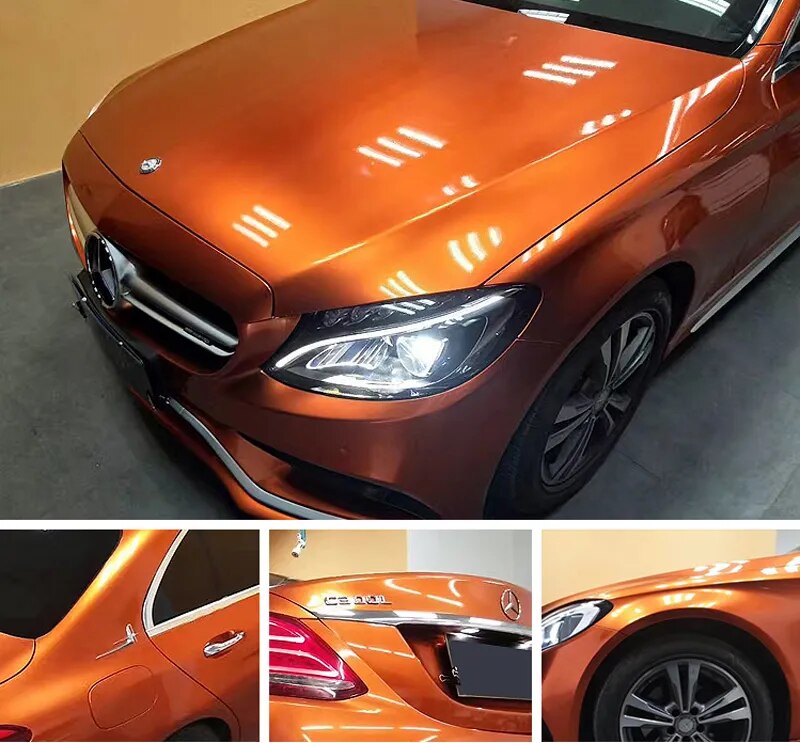 Benefits of Orange Car Wraps:
1. Eye-catching: An orange vinyl wrap demands attention wherever you go. Its vibrant shade appeals to the adventurous and extroverted driver who isn't afraid to express their vibrant personality.
2. Protection: Beyond aesthetics, a vinyl wrapsacts as a protective layer for your car's original paint. It shields your vehicle from scratches, chips, and fading caused by harmful UV rays, road debris, and other environmental factors.
3. Cost-effective: Compared to a full paint job, an orange car wrap offers a more affordable alternative while providing similar results. It is a cost-effective way to refresh your car's appearance without breaking the bank.
4. Reversibility: Unlike permanent paint jobs, vinyl wraps can be easily removed without damaging the underlying paint. This reversibility allows you to change the color or style of your car whenever you desire, providing flexibility and a chance for reinvention.
Among the various orange vinyl wrap options, the gloss metallic orange wrap stands out as a frontrunner in terms of contemporary style. Its glossy finish enhances the car's curves, reflecting light in a way that oozes luxury. The metallic wraps elements provide depth and richness to the color, exuding confidence and sophistication. This combination makes the gloss metallic orange wrap a standout choice for those seeking a high-end look that turns heads on the road.
An orange vinyl wrap offers a unique and exciting way to transform your car into a reflection of your personality. From the attention-grabbing gloss metallic orange wrap to other shades and finishes, your options for customization are limitless. Enjoy the benefits of protection, cost-effectiveness, and reversibility while making a bold statement on the road. Unleash your car's potential with an orange vinyl wrap and let it shine like never before.